dominoGuru.com
Your Development & Design Resource
Google Classroom: Introduction to Web Development for Notes Domino Developers
Starting Monday, April 20, 2020, I'll be hosting a Google Classroom Class specifically targeted to Notes Domino Developers, where we'll cover HTML, CSS, and JavaScript basics with some intro-level jumpstarts.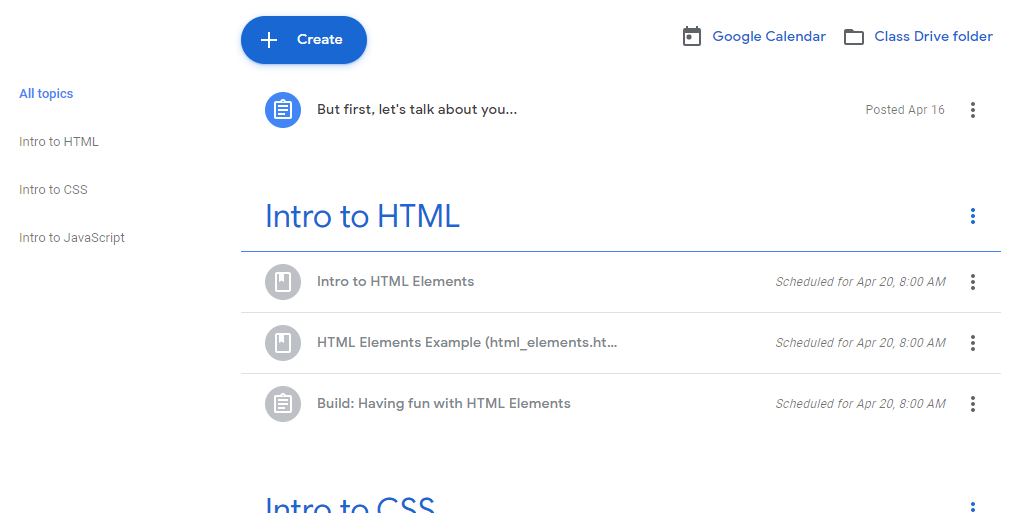 For those of you interested, you can sign up with your Google account by going to http://classroom.google.com and using Class Code wqls5tr
I'll be covering topics from HTML Elements to advanced CSS selectors and jQuery, and am targeting this class to Notes Client, Traditional Domino Web, and XPages developers in an attempt to 1) give those of you currently finished with your Netflix queues and looking for something to do a better way to spend the quarantine and 2) reach out to those Notes Domino platform developers that never really got into web development.
Registration is handled by Google, so as long as you have a Google account you should be good to go.
Suggestions and input welcomed as always!