dominoGuru.com
Your Development & Design Resource
Get Your House In Order (or I'm Not Attending ConnectED 2015... And Why That's Not a Bad Thing)
01/21/2015 06:30:00 PM by Chris Toohey
First and foremost, to everyone that is attending IBM Connect 2015... I hope that it is an amazingly informative, engaging, and fun event.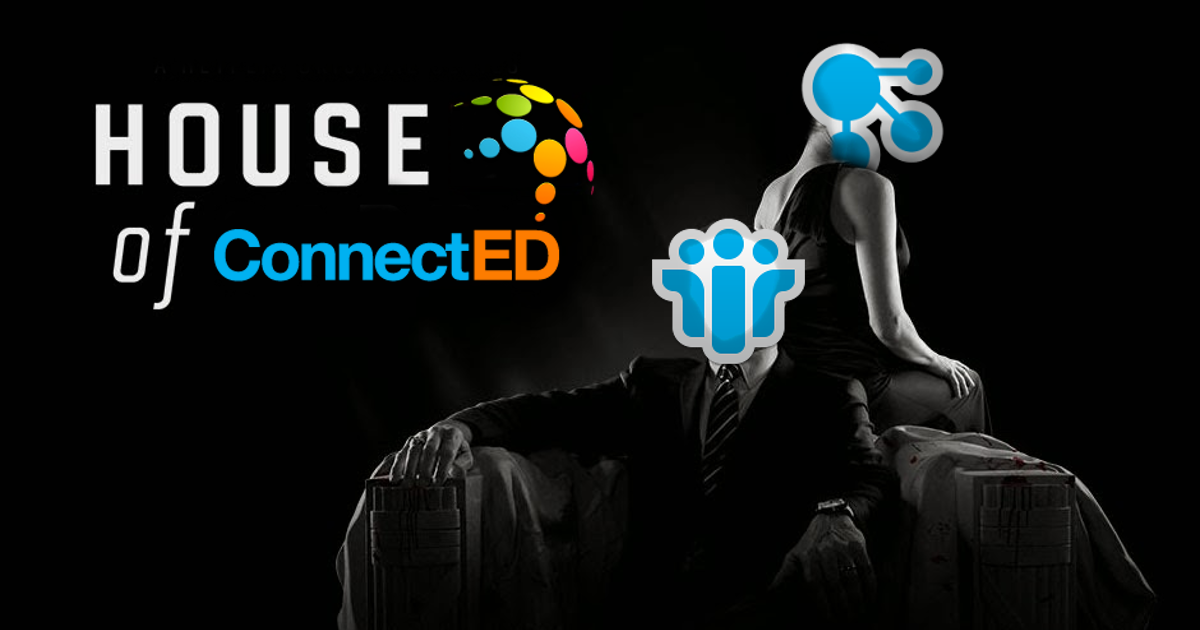 I have attended the conference - formerly known as Lotusphere - only 4 times in my ~14 years working with IBM Notes Domino and other IBM Collaborative technologies. Thus, it's not like the whole place will shut down if I don't show up - or perhaps more accurately, my lack of attendance has absolutely no impact on the conference. It doesn't speak to the life of the platforms, the direction of the vendor, or my personal commitment to the technology. Nor should it, quite frankly...
In 3 of the 4 times that I've attended the conference, I was working for an IBM Business Partner and pulled "booth babe" duty. This was actually my preferred way to attend Lotusphere: I had access to the speakers - most of whom I consider friends - and thus access to have any particular question I might have about their particular topic answered (which itself speaks more to the giving nature of this community... but I digress), and I preferred seeing the event unfold in the product showcase with various vendors showcasing their achievements ultimately extending the capabilities of the platform. Working the booth also allowed me to have a "fixed point" during the conference. I would post via Facebook and Twitter that I was working "Booth n" not to drive traffic to the booth, but to let people know where I was should they want to meet me or catch up.
So, I'm not attending this year. And, as far as I can tell, I won't likely be attending in subsequent years. And that's fine.
The intended reader of this site has never really been my friends who are a phonecall (or, more accurately, a Skype call) away. My target audience has always been - and will always be - corporate IT developers, independent consultants, and anyone who can benefit from what I have to share.
And it's those people who I'm speaking to now, and who might be putting more weight than warranted behind who is (and especially who is not) attending IBM Connect 2015. To them, I say this:
Get Your House In Order
I have been working with various application development platforms over the years, but most notably and frequently with the IBM Collaborative Solutions portfolio. IBM Notes Domino is paying the bills, but so is Google App Engine, Sharepoint, and other enterprise platforms. Android development is fun, and I've yet to brick my own device (note to self: must try harder).
There's no secret that I've been a yellowbleeder in the past, but I've learned that to be a successful developer you must diversify your skillset and learn as many application development platforms as possible. To be a success, you must honestly look at the given business need and evaluate which technology will most quickly and cost-effectively address that need.
In other words, I've become Platform Agnostic.
... and you should be, as well. You should Always Be Learning!
If you're sitting back and expecting IBM - or for that matter, any platform vendor - to help you limp along writing @Commands until you retire then you're part of the problem.
If you're a die-hard evangelist for a single platform and find yourself instantly ruling out other solutions because they're not your beloved kit (read: what you already know), then you should expect to get fewer and fewer invitations to discovery meetings when a given business need comes up in your company.
There was an episode of The New Twilight Zone titled "Shelter Skelter". For the TLDR crowd, a suburban survivalist hides in his bunker thinking he's escaped a nuclear war, wherein he's actually sealed inside of a dome that's containing radiation from a nuclear mishap which resulted in a near-utopian evolution of mankind. While he's holed-up inside thinking he's the Last Man On Earth, his family is a few feet outside of the bunker walls mourning his death.
... so what in the heck does this have to do with IBM Connect 2015, my not attending the conference, and the diversification of your skillset?!
If you're an application developer that's too busy keeping your company happy, that's too busy learning the capabilities of the various platforms that you have available to you while also researching competing technologies to provide the best possible solutions for your users, and that's too busy to attend a vendor/platform-specific conference... that's awesome! If you're not too busy and you're dwelling on what each snippet of "intel" coming out about that conference means, worrying yourself silly on who is attending vs. who is not attending and exactly what that spells out for the future of the product portfolio, and staying glued to Facebook and Twitter streams for news on what you're missing in Orlando this year... then I suggest you give this post a read and get to work before you find yourself a former enterprise application developer.