dominoGuru.com
Your Development & Design Resource
Speaking at IamLUG 2013: Gamifying Enterprise Applications with IBM Notes Domino XPages by @ChrisToohey
04/18/2013 12:10:00 PM by Chris Toohey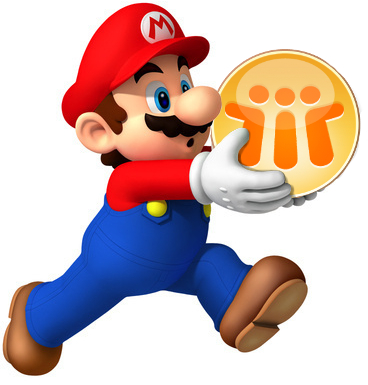 For those of you attending IamLUG (May 6-7 2013 in St. Louis, MO), I'm happy to announce that I'll be giving a session on enterprise gamification using IBM Notes Domino XPages.
Gamification is much more than giving someone a badge for their participation, and I'll be deep-diving into techniques employed in the gaming industry that are directly applicable to enterprise software and application development.
Here's the abstract:
Gamifying Enterprise Applications with IBM Notes Domino XPages

Gamification is altering the way users interact with enterprise applications. By creating an adaptive user interface based on user experience metrics and other gamification principles, we'll take you through how XPages can be used to help onboard new employees, educate employees on new business process, and improve user engagement, data quality and ROI. Learn how you can make any application easy and fun to use and implement these techniques within a week of getting back from IamLUG!
... so what can those attending expect?
I'm currently working on 4 demo applications that showcase the techniques and tactics that I'll be covering in the presentation and time willing, I'll be opening up the end of the session for a Q&A.
And as mentioned, this isn't going to be a "see, when they use the app, you give them a little diamond next to their avatar..." rehashing of gamification, but rather showing you how you can employ the same tactics that game developers use to take a n00b and make them l33t!
Will you be attending IamLUG 2013? If not, what are your thoughts on the best way to get this presentation out to you? YouTube Live (then recorded)? Twitch or UStream?! Let me know in the comments below.
And don't forget to Like/+1/Share to help spread the word!