dominoGuru.com
Your Development & Design Resource
Mailer v1.0

Based on Zephyr, Mailer is a user-friendly mass mail campaign management utility that allows you to create Dear <firstname>-style Email Templates and push Job Documents from click-to-integrate sources like the IBM Lotus Notes Client Personal Address Book or even custom NotesDatabase CRM solutions.
Mailer leverages contact information - with click-to-integrate ease - from your existing systems. You can use Mailer with contact information from your Lotus Notes-based CRM solution or even from your Personal Address Book.

Once installed -- even to your Lotus Notes Client Personal Address Book -- you can quickly and easily use your contact information for targeted mail campaigns!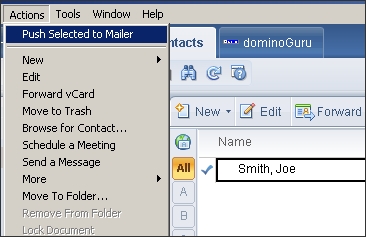 The Mailer Email Template gives you the ultimate flexibility with a familiar Lotus Notes Mail Template experience!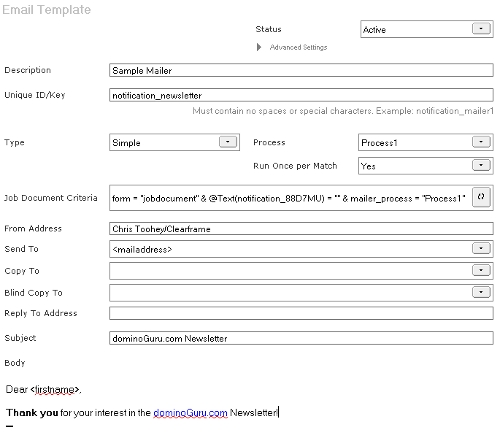 The result: simple to use, easy to manage, and limitless potential for your mass email campaigns!

Demo Video
Coming soon!
Licensing
As with all of my other $5 apps, this application is licensed per Lotus Domino Domain. This means you have unlimited usage of Mailer v1.0 within your single Lotus Domino Domain for the low purchase price of $5 USD.
Purchase
You can purchase Mailer v1.0 -- right now -- for only $5. Again, this app is licensed per Domino Domain, and entitles you to any and all v1.n maintenance releases or updates.